History
Our Principles
Professional Recognition
History
In modern economic conditions quality legal consulting is one of the key factors of successful business development. When establishing our company, we initially focused on providing high-quality and professional services to businesses.
Our company was founded in 2002. Throughout these years we have been operating in various organizational legal forms. For a long time our company existed in the form of a commercial organization.
In 2005 we decided to carry out legal consulting within the bounds of lawyer's activity. We established the law office "Gutsu, Zhukovsky and Partners", which is listed in the St. Petersburg Bar Association under the registration number 33. The transition from a business company to a non-profit organization in the form of a law firm was dictated by several reasons. First, the partners of our Bureau received in 2005-2008 lawyer status, in connection with which they are able to carry out activities only within the framework of those forms of legal education, which are offered by the Law on advocacy. Second, we believe that high-quality legal consulting can be provided only by lawyers' associations. Thirdly, the interaction with the bar on legal issues has a number of advantages for clients. This protection of client information through the regime of attorney-client privilege, and additional opportunities for the collection of evidence, and tax advantages.
Since the formation of the company, we have significantly expanded the scope of services. We have managed to form a team of true professionals. Our specialists include graduates and professors from one of the country's best law faculties - the law department of St. Petersburg State University. We actively cooperate with faculty members, conduct research activities, participate in scientific conferences and seminars.
Our accumulated knowledge, combined with our experience, allows us to find solutions to the most complicated and confusing situations and offer innovative legal solutions and products.
Our Principles
We strictly adhere to our principles, which allows us to provide services at a high professional level. Our principles are:
Individual approach. We pay great attention to individual needs of the client, we spend the necessary amount of time to study the specifics of his activities, the peculiarities of the client's tasks. We are often against typical solutions and schemes.
Creative thinking. We believe that there are no hopeless situations. Our favorite activity - the search for the most beautiful and elegant way out of the situation.
Responsible attitude to business. For client project we worry as for our personal and very important business. Each project has several stages of quality control, to ensure the implementation of tasks of a high level of complexity.
Energy in achieving the goal. We never put off for tomorrow what can be done today.
Professional Recognition
Pravo-300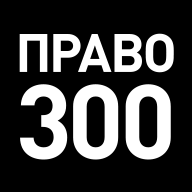 Ragional ranking
2018
Band 2 «Tax law»
Band 2 «Real estate and construction»
2020
Band 1 «Arbitration proceedings»
Band 3 «Tax disputes and Tax consulting»
Band 3 «Land law/ Commercial real estate/Construction»
Individual ranking of lawyers:
Band 1 «Arbitration proceedings» – Konstantin Gutsu
Band 1 «Arbitration proceedings» – Denis Antonov
2021
Band 2 «Arbitration proceedings (High market)»
Band 2 «Family and inheritance law»
Band 3 «Land law/ Commercial real estate/Construction»
Band 4 «Corporate law/ Mergers and acquisitions»
Individual ranking of lawyers:
Band 2 «Arbitration proceedings (High market)» – Konstantin Gutsu
Band 2 «Arbitration proceedings (High market)» – Denis Antonov
2022
Band 1 «Arbitration proceedings (High market)»
Band 3 «Bankruptcy»
Individual ranking of lawyers:
Band 1 «Arbitration proceedings (High market)» – Konstantin Gutsu
Band 1 «Arbitration proceedings (High market)» – Denis Antonov

Kommersant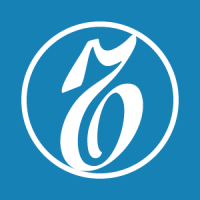 Regional ranking
2021
Best legal practices:
Band 1 «Arbitration proceedings»
Band 1 «Commercial dispute resolution (mid-market)»
Recommended: «Tax law: Disputes and Consulting»
Best industry practices:
«Real estate and construction»
«Disputes and Consulting»
Individual ranking of lawyers:
«Real estate and construction» - Konstantin Gutsu
«Commercial dispute resolution» - Denis Antonov
«Corporate dispute resolution» - Denis Antonov
2022
Best legal practices:
Band 1 «Arbitration proceedings: Commercial dispute resolution (mid-market)»
Band 2 «Corporate law: Mergers and Acquisitions of Russian Assets»
Recommended: «Family and inheritance law: Divorce, property and inheritance disputes, structuring»
Best industry practices:
Band 1 «Real estate and construction: Disputes and Consulting»
Band 2 «Financial and banking sector: Advising financial and banking sector leaders»
Band 2 «Energy and Natural Resources: Advising energy industry leaders»
Individual ranking of lawyers:
«Real estate and construction» - Konstantin Gutsu
«Commercial dispute resolution» - Denis Antonov
«Corporate dispute resolution» - Denis Antonov
2023
Best legal practices:
Band 1 «Arbitration proceedings: Commercial dispute resolution (High end)»
Band 1 «Bankruptcy of legal entities»
Best industry practices:
Band 1 «Real estate and construction: Disputes»
Recommended: «Real estate and construction: Consulting» и « Energy and Natural Resources»
Individual ranking of lawyers:
Band 2 «Commercial dispute resolution» - Konstantin Gutsu
Band 2 «Real estate and construction» - Denis Antonov
«TMT» - Roman Zhukovsky
«Energy and Natural Resources» - Konstantin Gutsu
Individual ranking of lawyers rising stars:
«Bankruptcy» - Sofia Sergeeva
«Real estate and construction» - Мaria Epanchina
BestLawyers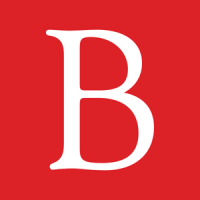 2021
«Litigation» - Konstantin Gutsu
«Corporate law» - Roman Zhukovsky
«Litigation and Appellate practice» – Denis Antonov
«Intellectual property law» – Еkaterina Tkach
2022
«Litigation» - Konstantin Gutsu
«Corporate, Governance and Compliance practice», «Corporate law», «Litigation» - Roman Zhukovsky
«Litigation and Appellate practice» – Denis Antonov
«Intellectual property law» – Еkaterina Tkach

«Litigation and Tax law» – Аnatoly Kornilov
«Arbitration and mediation» – Sofia Sergeeva
«Litigation» – Мaria Epanchina
«Litigation» – Аrtem Zavarzin
«Arbitration and Mediation», «Insolvency and Reorganization Law» – Inna Derbeneva
Forbes Legal Ranking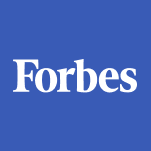 2021
«Corporate structuring of personal assets - real estate»
«Family law»
2022
«Crisis management - preventing subsidiary liability»
RAA LEGAL GUIDE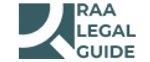 2022 – 2023
Band 2 «Bankruptcy, Restructuring & Insolvency»
Band 2 «Litigation and Dispute Resolution»
DELOVOI PETERBURG TOP-LEGAL_TEAM COMPETITION

2023

2nd place «IT/IP»
Recommended: Roman Zhukovsky и Аrtem Zavarzin