History
Our Principles
Professional Recognition
Team
History
Quality legal advice is one of the key drivers for successful business development in today's economic environment. From the outset of our company's history, we have been committed to delivering professional, high-quality services to businesses.
Since our formation in 2002, we have operated under various legal forms, including as a for-profit organisation which long remained the dominant form of our business.
In 2005 we decided to provide legal consultancy as part of the bar, which led to the creation of Gutsu, Zhukovsky & Partners law firm. The transition to being a non-profit organisation in the form of a law firm was dictated by a number of reasons. First, our Partners were granted lawyer status in 2005-2008 and are therefore entitled to carry out their activity only within the barrister formations suggested by the Law on the Bar. Second, we believe that high-quality legal advice can only be delivered by barrister formations. Third, clients can derive multiple benefits from interacting with the bar, including personal data protection under the principle of legal professional privilege, as well as extra evidence-gathering opportunities, and tax advantages.
Since the establishment of our company, we have significantly expanded the scope of our services. Gutsu, Zhukovsky & Partners are high-performing professionals made up of alumni and professors of one of Russia's top-ranked law schools – the Law School of St. Petersburg University. We actively cooperate with the university's faculty, conduct research activities, and regularly participate in conferences and seminars.
Thanks to the combination of our expertise and experience, we can respond even to the most complex and confusing situations, offering innovative legal solutions and products to our clients.
Our Principles
We are firmly committed to our principles to ensure the finest quality of our service. We champion:
Tailored Approach. We place special emphasis on the individual needs of our clients and are willing to scrutinise the specifics of each case for as long as necessary. We prefer to avoid off-the-shelf solutions and schemes.
Creative Thinking. We believe that no situation is hopeless. Our favourite challenge is to find the most beautiful and elegant solution to the problem.
Responsibility. We deeply cherish our clients' projects and ensure that multistage quality control is maintained at all times, which enables us to tackle even the most complex challenges.
Vigour in Achieving the Goal. We never put off until tomorrow what can be done today.
Professional Recognition
Pravo-300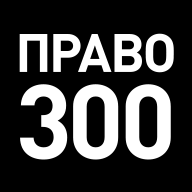 2018
Group 2 of the regional ranking in Tax Law
Group 2 of the regional ranking in Real Estate & Construction
2020
Group 1 of the regional ranking in Arbitration
Group 3 of the regional ranking in Tax Law
Group 3 of the regional ranking in Real Estate & Construction

Konstantin Gutsu, the Firm's Managing Partner, and Denis Antonov, Partner, were recognised as Recommended Lawyers in Arbitration
2021
Group 2 of the regional ranking in Arbitration (High Market)
Group 2 of the regional ranking in Family and Inheritance Law
Group 3 of the regional ranking in Land Law / Commercial Real Estate / Construction
Group 4 of the regional ranking in Corporate Law / M&A
Konstantin Gutsu, the Firm's Managing Partner, and Denis Antonov, Partner, were recognised as Recommended Lawyers in Arbitration (High Market)
2022
Group 1 of the regional ranking in Arbitration (High Market)
Group 3 of the regional ranking in Bankruptcy
Kommersant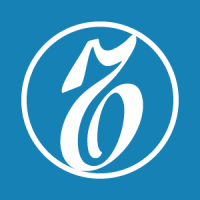 2020
Best Legal Practice Areas:
Arbitration: Commercial Litigation (Mid-market)
Tax Law: Litigation and Consultancy

Best Industry Practice Areas:
Construction & Real Estate: Litigation and Consultancy

Ranked Lawyers:
Konstantin Gutsu – Construction & Real Estate
Denis Antonov – Commercial Litigation, Corporate Litigation
2021
Best Legal Practice Areas
Group 1 of the regional ranking in Arbitration
Group 1 of the regional ranking in Commercial Litigation (Mid-market)
Tax Law: Litigation and Consultancy
Best Industry Practice Areas
Regional Ranking
Construction & Real Estate
Litigation & Consultancy
Individual Ranking
Regional Ranking
Construction & Real Estate – Konstantin Gutsu
Commercial Litigation, Corporate Litigation – Denis Antonov
2022
Best Legal Practice Areas
Group 1 of the regional ranking in Arbitration: Commercial Litigation (Mid-market)
Group 2 of the regional ranking in Corporate Law: M&A of Russian Assets
Recognised regionally in Family & Inheritance Law (disputes over divorce, division of property and inherited assets, structuring of inherited assets)
Best Industry Practice Areas
Group 1 of the regional ranking in Construction & Real Estate: Litigation and Consultancy
Group 2 of the regional ranking in Finance & Banking: Consulting Sector Leaders
Group 2 of the regional ranking in Energy & Natural Resources: Consulting Energy Leaders
Ranked Lawyers:
Regional Ranking
Konstantin Gutsu – Construction & Real Estate
Denis Antonov – Commercial Litigation
Denis Antonov – Corporate Litigation
BestLawyers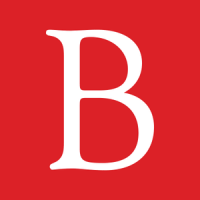 2021
Best Lawyers International recognised our 8 Partners in 7 categories:
1. Litigation
2. Appellate Practice
3. Corporate Law
4. Governance & Compliance Practice
5. Intellectual Property Law
6. Tax Law
7. Arbitration & Mediation
2022
Best Lawyers International recognised our 8 Partners in 7 categories:
1. Litigation
2. Appellate Practice
3. Corporate Law
4. Governance & Compliance Practice
5. Intellectual Property Law
6. Tax Law
7. Arbitration & Mediation
Forbes Legal Ranking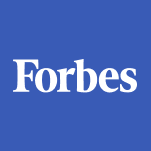 2021
Corporate Structuring of Personal Assets – Real Estate
Family Law
2022
Anticrisis management - prevention of subsidiary liability